Born of a serendipitous visit to Amsterdam by a cruise liner in desperate need of Floral arrangements.
Dianthus International is a family-owned business that was founded in Amsterdam, Holland, over 22 years ago. We have grown to successfully servicing cruise liners with fresh flowers, plants and onboard design and care. Dianthus is supplying over 40 ships worldwide, including well-known Cruise Lines such as Holland America Line, Oceania Cruises, and The World Residences At Sea.
From the office in The Netherlands, the Dianthus team takes care of the flowers, flower arrangements, plants, transport, and care onboard cruise ships. In order to provide this service it is important to have personal contact with our relations. Also, we regularly visit the ships to maintain this contact. Likewise, transporters, flower wholesalers and florists are carefully chosen. As a result of visiting the ships, we can make the right flower and plant choice that suits the ship's interior.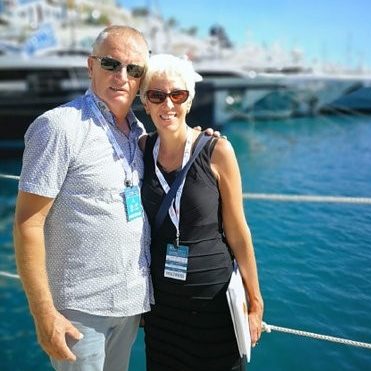 Our team is led by Jan & Truus Kornman — Owners and Master Florists of Dianthus International and Dianthus Miami.
"One day a shipping agent asked me to deliver flowers on board a cruise ship in the port of Amsterdam. I delivered the flowers, and the shipping agent placed two more orders", Jan recalls.
"At that point I told the food and beverage manager that if he wanted flowers in other countries, I could arrange for that, too. That's how we began furnishing bouquets, green plants, and various additional requests to other countries".
As a result of our growth and international reach we expanded our business by opening a new compound in Miami. This new location brings convenience and peace of mind to better serve our North American and Caribbean based clientele. In case you need flowers or plants in North-America, our team in Miami takes care of it.